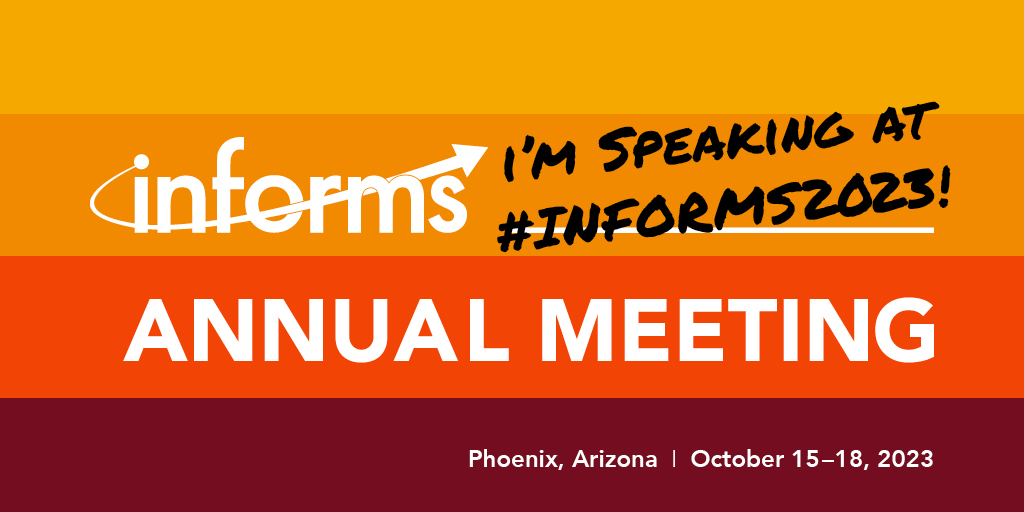 Explore the Future of AI Platform with AIZOTH!
Join the AIZOTH team at the INFORMS Annual Meeting in Phoenix, AZ, to be held October 15-18th, 2023. AIZOTH proudly takes the stage, showcasing our accurate prediction and optimization for multiple taget objectives using deep learning in the exhibit area.
See us on these dates:
-Exhibitor Workshop: Saturday, October 14th, 10:00-12:30 pm (Phoenix Convention Center. CC-North 121 A)
-Technology Tutorial: Tuesday, October 17th, 4:40-5:15 pm (Phoenix Convention Center. CC-North 120 D)
Please visit, and discover why AIZOTH is at the forefront of the Prediction and Optimization revolution, powering one of the fastest and most efficient of toolchains available today.
Don't miss this opportunity to unlock the potential of prediction and optimization with AIZOTH!